What is Affiliate Marketing? 
The very official definition of  Affiliate Marketing is that it "is a type of performance-based marketing where a business rewards its affiliate(s) (e.g. associate, partner, colleague) for each visitor or customer brought by that affiliate's own marketing efforts."
In other words, Affiliate Marketing  is when you sell other people's products for commission. Is Affiliate Marketing easy money?
This is how Affiliate Marketing works in theory, via a three-step process:
Sign up as an affiliate to promote a company's products or services
Publish ads, web pages, blog posts, and videos to promote the products
Earn a commission if and when you make a sale for the company
If you get good at "selling stuff" you make money. If not, you don't.
How to Promote
There are a lot of ways to effectively promote a product, service or business opportunity online – and each method may or may not work depending on the type of product you are promoting and the income potential when you make a sale. For example, these might include running pay-per-click ads, banner ads, run-of-network CPA ads, Facebook ads or even You Tube videos. As a result there is no easy answer to the question "how do you get good at selling?" You have to pick one of these methods and master it and then go on to another.
The question of whether or not Affiliate Marketing opportunities are scams is due to several factors: 1) the association people mistakenly make when describing affiliate marketing in the same breath as pyramid schemes.  They get the two terms confused. 2) the hypy claims that are made regarding income and little work that is needed to get it done.
Affiliate Marketing can be quite lucrative as long as you are prepared to put in the time and effort to promote the products. Setting up a solid affiliate program can open up a revenue source without much of the hassle usually associated with setting up new marketing initiatives. It is a good way to make money while at the same time developing your own products, your own brand and setting up your own online business.
When entering this industry, make sure to work in a very popular and lucrative niche in order to make Affiliate Marketing work for your business.
Not a "get rich quick" scheme
While Affiliate Marketing can be incredibly lucrative, it is important to know that it is not a way to get rich quick for the person who is just starting out. It is not easy money. It relies on numerous factors including:
traffic (high traffic helps a lot)
converting that traffic into buyers
finding relevant products
finding quality products
building trust with your readers
having a readership who is in a 'buying mood'
you being able to write good sales copy (and more)
Affiliate Marketing is also more than setting up a site, choosing an affiliate to associate with and then just letting it run its course.  It relies on fostering relationships by:
Bringing the right partners into your program
Seeking out better and more efficient partnerships
Updating your content regularly to keep things new and fresh
Advertising expenses can be as much or as little as you are prepared to pay. If you pick good, solid products with a good track record and promote them well, you could earn a very good income, anywhere between a few hundred to several thousand dollars a month.
Myths
There are some myths about Affiliate  Marketing that you should also know about. The first has already been addressed, that Affiliate systems are quick and easy to manage.  The second is that  you need to work in a very popular and lucrative niche to make Affiliate Marketing work for your business. The third is that Affiliate Marketing is a strategy of yesterday. And the fourth is that success in Affiliate Marketing comes from getting your product on as many sites as possible. Read this article for a more in depth look at these myths. 
Here are a few more articles that will educate you some more about Affiliate Marketing:
If this post  helped you and you got value, feel free to share with your teammates, on Facebook, and comment below.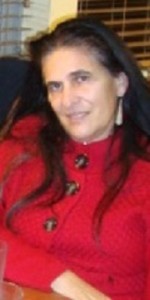 Sara Metzger's Start an Online Business Blog
Skype: Sara.Metzger
Email: sarametzger@comcast.net
Facebook Fan Page: https://www.facebook.com/sara26.metzger?fref=ts
P.S. If  you want to get started with your Affiliate Business today, Click here  and sign up Now!
P.S.S. If you want to see what it takes to succeed, read my FREE Report about Internet Marketing .