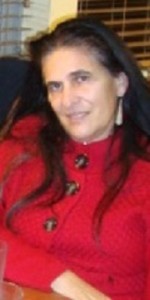 Live the Good Life with Sara is a  website aimed at providing information to help people start and continue making money in their online business. The information  will be straightforward. No hypes or half truths! And No misleading claims! It will honestly look at Internet Marketing and the Make Money Online industry to help newcomers wade through the massive amounts of information and products and to avoid the scams and costly mistakes which many make along their journey to starting a business.  
Read my FREE PDF Report, "The Truth about Internet Marketing: What you need to know about Starting an Online Business"  before you get started.  
Live the Good Life is filled with Inspirational posts, informational articles, and lots of education. Legitimate products will be recommended to help you make your online business successful with a potentially viable income resulting from your efforts.  The overwhelming amount of information about how to start an online business often discourages people from getting started.  I will strive to be as candid as possible and share my personal experiences in order to help you avoid the confusion and frustration  experienced by many when they first enter the world of online business. 
Visit my Testimonials Page and see what others have to say about our experiences together. 
Visit My Blog  and read what lies ahead for you and experience the Journey with me. 
If you like what you see, Sign up Now – over there on the right side of your screen – to receive ongoing valuable information on starting and growing your online business.