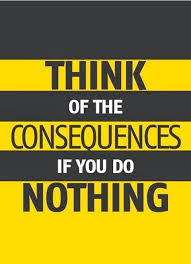 Can the Power of Self-Imposed Consequences help you achieve your goals? On May 10, 2015, I decided to test this concept out.
I  challenged myself to commit to something for 30 days.  Did I get it done? Read more to find out…
Did I do it?
I had just listened to a video by Matt Lloyd, CEO of MOBE where he challenged himself to complete a  90-day physical activities challenge.  The challenge was presented when he was teaching the audience about goal setting and how the power of self-imposed consequences could dramatically increase the chance of implementation and  achieving  goals.  Unfortunately he did not succeed and as a result had to give $10,000 to a charity. That was his self imposed consequence; if he failed he would lose money.
Regardless, I was very motivated by his video, so I took his lead … and decided to challenge myself for 30 days to do one physical activity every day for 30 days.  I announced this challenge on my personal Facebook and Fan Pages, said I would post everyday on what I did and be accountable to the challenge.  My self imposed challenge was public accountability.
Well I did it.  30 days of physical activities. Not only was it good for my body but it was GREAT for my mind/brain and soul.
I have to admit there were definitely 2 days when I DID NOT WANT TO DO anything physical at all.  But the public accountability made me do it, the power of self-imposed consequences helped me to achieve my goal and meet the challenge head on.
Other Consequences
There are other consequences a person can self impose to help in succeeding with a goal or when attempting  a challenge. These include:
loss of money
public humiliation
self worth/self esteem
As Benjamin Franklin said "You can do anything you set your mind to", but it is easier said than done. A person can set goals, be internally motivated but still not achieve success.
Try imposing a consequence for not achieving a goal and see how strong the power of self-imposed consequences can be. It worked for me, why not for you? It can work in your life, in your business, with your relationships, and practically anything you want to accomplish.
If this helped you and you got value, feel free to share with your teammates, on Facebook, and comment below.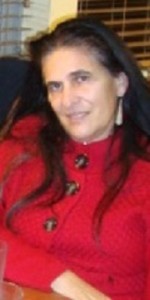 Sara Metzger's Start an Online Business Blog
Skype: Sara.Metzger
Email: sarametzger@comcast.net
Facebook Fan Page: https://www.facebook.com/sara26.metzger?fref=ts
P.S. If  your would like to get access to the system that helped me start my online business, click here and get started today!
P.S.S. Download the FREE PDF Report I wrote on "The Truth about Internet Marketing…"  and see how you can succeed.