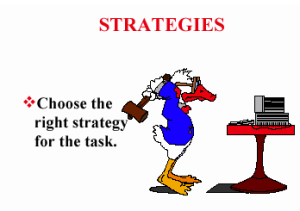 Strategies
– Which ones should I use ? As you probably know, there are many strategies you can use to recruit more people into your business,  offer and team. Here are 4 very
powerful and current
strategies you should consider mastering and using in your business.
One on Ones and Two on Ones
Group Presentations
Webinars
Videos
 

What are One

 on Ones and Two on Ones

? 
A one on one is when you meet face-to-face with one person to discuss an issue, while a two-on-one is for example, a situation where you're the person leading the charge and you're doing that for a teammate, so there's two of you and one prospect.
These types of meetings generally occur at places like Starbucks where you meet your potential customer for coffee or a restaurant for lunch or dinner.
The goal of doing these face-to-face "presentations" is  to gain that first level of confidence. Although this strategy is not something that can be super leveraged, basically because it's not recorded, it is still a very powerful and effective strategy that all successful entrepreneurs should develop.
This is a basic skill all entrepreneurs should learn and develop daily. Many people go to the Internet out of weakness or fear because they are either unwilling to get better at presenting face-to-face, or get better at having more confidence offline, or because they are just afraid.
This is not only a very effective strategy, but one that will help you learn and build up the confidence to sit face-to-face with somebody and be able to present what it is that you have to offer.
Group Presentations

  
If you want to build a team fast or get more recruits, group presentations is another strategy to master and implement. Some of you might only want to recruit through the internet, but if you only operate online, you are going to miss a lot of people.
The way really successful people became that successful is because they are doing Group Presentations.  You can either sit in front of one person at a time and tell them about your deal or you can stand in front of multiple people. It just makes sense. The advantages of doing Group Presentations are:
more effective
more easily leveraged than one-on-ones or one-on twos.
very powerful
And if you can master  doing them, you will experience  once-in-a-lifetime opportunities to influence potential team members, recruits, customers and others.
Read these two sources to that will help you improve your Group Presentations:
Webinars
According to many in the industry, have the lowest overhead and are considered the fastest way to sell anything. They are different than group presentations in that you're not in front of people's faces, you don't get to gauge the audience as you're looking them in the eyes, and you're
sitting in your office
Here are a few tips to keep in mind when doing Webinars.
Think like a marketer — know your audience, remember the bottom line, make it easy to act, use the 4Ps: product, price, placement and promotion, and base your decisions on evidence.
If you want to get a lot of people on a webinar, do not use your company name in the promotion of that webinar. Rather focus on the benefit. In your marketing, tell them what it DOES, not what it IS.
At the end of your webinar, be very clear with directions.
If you're doing the Webinar personally and none of your teammates are marketing it, then have your link, but walk the people through the link. Don't just say, "Go here and sign up." Be specific with your instructions on what to do next.
Check out these two videos and see:
1) how to ensure that your Webinar goes smoothly
2) how to get a large portion of your registrants to actually show up for the Webinar.
Video Marketing
According to many top internet marketers,  is what we should all be doing. In fact they advocate that we should be doing videos daily.
The message is do Videos on everything…especially "How to" Videos…how to change your mindset  (there's tons of those that could be done), how to get more traffic, how to recruit, what to say to a prospect. There are millions of Videos you can make.
Why do Videos ? Because people are looking for education before they purchase. This is very important to understand. Most network marketers, because they don't think like marketers, are out there pitching their sales page. "Hey, you want to buy this?" "Hey, you want to buy that?" "Have you heard of this?" "You want to buy this?" They're not educating.
Educate and Learn to do education. You can do that very effectively through Videos. Try it and see what results you get.
Click here for a Great Course that will  give you practical how-to tips on how to make simple, information packed Videos for your website, YouTube channel, sales proposals, client communication and training tools.
If you want to further develop the skill of how to better communicate with others, check out this product on how to improve your communications skills. Invest in yourself!
If this helped you and you got value, feel free to share with your teammates, on Facebook, and comment below.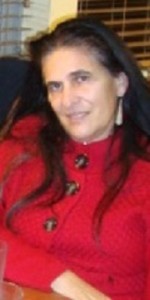 Sara Metzger…Helping You Succeed
Skype: Sara.Metzger
Email: sarametzger@comcast.net
Facebook Fan Page: https://www.facebook.com/sara26.metzger?fref=ts
P.S. If  your would like to get access to the system that helped me get started in my online business, Click here now and get started Today!