Be Empowered and Become Successful
Empowerment comes from within and is often cultivated by self assurance. To be empowered is to feel free. That is when people do their best work with the potential to succeed at anything.
What does being empowered mean and how how does a person know if they are empowered?
Here some characteristics…  Someone who:
has control over his/her own destiny.
understands self in relation to others.
Knows there are always choices and has the power to choose.
does not feel victimized either by people, circumstances, or systems.
is confident in one's own ability to make sound decisions.
is not concerned with going against prevailing opinion even in the face of possible personal loss.
has confidence to stick with one's own convictions even when one must appear weak.
has a center that is without confusion.
emanates calm in the midst of confusion or pain.
exhibits strength of character. Puts one's personal integrity and the integrity of the organization above personal preference or gain.
acknowledges that leadership is a responsibility given only to a few, and desires to contribute and serve others.
You are the only one holding yourself back.  So give yourself the gift and be empowered.
Empowerment quotes…
Here are a few more….
"Risk anything! Care no more for the opinion of others … Do the hardest thing on earth for you. Act for yourself. Face the truth." (Journal entry, 14 October 1922)"
― Katherine Mansfield, Journal of Katherine Mansfield
"Go for broke. Always try and do too much. Dispense with safety nets. Take a deep breath before you begin talking. Aim for the stars. Keep grinning. Be bloody-minded. Argue with the world. "
― Salman Rushdie, Imaginary Homelands: Essays and Criticism 1981-1991
"One of the greatest regrets in life is being what others would want you to be, rather than being yourself."
― Shannon L. Alder
"Life is 10 percent what you make it and 90 percent how you take it."
― Irving Berlin
"Don't confuse poor decision-making with destiny. Own your mistakes. It's OK; we all make them. Learn from them so they can empower you!"
― Steve Maraboli, Life, the Truth, and Being Free
"You wanna fly, you got to give up the shit that weighs you down."
― Toni Morrison, Song of Solomon
"It's not always necessary to be strong, but to feel strong."
― Jon Krakauer, Into the Wild
"Above all, be the heroine (hero) of your life, not the victim."
― Nora Ephron
"The process of spotting fear and refusing to obey it is the source of all true empowerment."   —

Martha Beck
Here are some additional articles
If this helped you and you got value, feel free to share with your teammates, on Facebook, and comment below.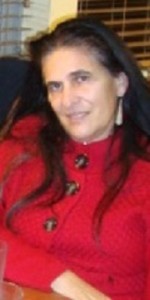 Sara Metzger's Start an Online Business Blog
Skype: Sara.Metzger
Email: sarametzger@comcast.net
Facebook Fan Page: https://www.facebook.com/sara26.metzger?fref=ts
P.S. If  your would like to get access to the system that helped me start my online business, click here and get started today!
P.S.S. Download the FREE PDF Report I wrote, "The Truth about Internet Marketing…" if you want to see how to succeed.