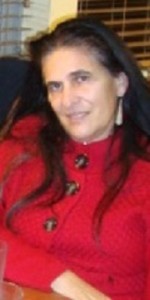 WORK WITH SARA (that's  ME)
My goal is to help you start your own online business. Besides the obvious BENEFITS of starting your own online business, I believe this journey will help you get what you really want out of life, possibly even fulfill your life purpose, and help you to reach your full potential to do great things in the world and for the world.
My approach is 1:1 assistance, hands on training and coaching designed to help achieve this primary goal of starting your own online business (as well as those other goals mentioned above). I do not necessarily provide done for you systems, but rather teach you how to do things yourself, how to find resources and do research on the Internet, and I will hand hold you until you understand a process.
There are many great products and services you can buy that will "do it" for you. Although this is a great way to jump start your business, when the service is over, you will probably not know how to maintain the system that was set up for you because no one ever showed you what they did in the first place.
My approach is different in that I will teach you how to help yourself along the way as I train and coach you on different processes and systems.
Subjects that I coach about and provide 1:1 hands on training as needed include:
Starting your own Online Business
Internet Marketing
Affiliate Marketing
Successful Mindset
Creating and Maintaining Blog/Website includes:

buying domain
setting up hosting account
working in Dashboard, creating pages; putting up banners; creating blog posts; adding pictures and more

Solo Ads Campaign including:

What questions to ask your solo ad provider
How to identify and research solo ad providers
Creating a swipe and capture page
Creating follow up email campaign

Creating and maintaining your Facebook Fan Page
Creating and launching Facebook Ad Campaign(s)
Facebook advertising (free and paid)
Setting up an Aweber Auto responder and helping with creation/copying of messages
Providing copy writing recommendations for emails, blog posts, etc.
Providing assistance with MOBE, Beonpush, and Project Breakway issues
Fee Schedule – *Session = up to 1½ hours
$100/session* for new people – includes 1 free session to assess needs, wants, goals, etc.
$75/session* for current clients
$50/session* for those who buy products via any one of my affiliate links (e.g. MOBE. Bluehost, Aweber, Ray Higdon's 3 ME, etc.) Bonus: This fee also includes 1 free session* on the purchased product while clients are going through it.
Additional services for all clients include check-in calls, email access, FB access, Skype access, and assessments.
Payment and Refund policies
Payments made via Paypal
No refunds for a "no show" appointment.
Exceptions will be made for illness and emergencies
So, I can help you. You need to know this will be a lot of hard work.  There will be days when you are overwhelmed and possible confuse, but I will show you what to do and help you to overcome these obstacles. I will guide you. I will "hold your hand" when you need it. BUT, you will have to implement and work hard to achieve success.  I can only do so much. You have to do the rest.
Read these Testimonials from people that I have already worked with and helped.
Here is my contact information and we can have a preliminary discussion on what you need to get going or move along the road to success!
Looking forward to hearing from you!
P.S. Sign up over there on the right hand side to get notifications about what I am doing that may help you in your business