"Think and Grow Rich" and so much more by Napoleon Hill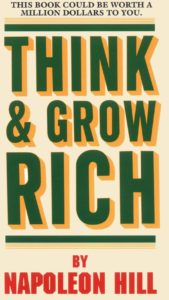 "Think and Grow Rich"
by Napoleon Hill is one of my top 3 best personal development books to read.  Period.
It might even be No. 1.  It is a must for your library if personal development is what you want to achieve…whether it be in you business, your relationships, your LIFE, whatever you want to achieve. No matter who you are. Period.
This blog post provides you everything (well almost everything) you need to know about "Think and Grow Rich", videos to watch, excerpts to read and even links to the full download of the actual book and full audio.
 "Whatever the mind can conceive and believe, the mind can achieve"
Here is a must watch video where Napoleon Hill  talks about the first principle of success –  Definiteness of Purpose.  Click this link and learn more.
Law of Attraction video where Napoleon talks about what the mind can achieve.
Here is a link to the full audio of "Think and Grow Rich". This is a full 10 hour video for your listening and learning pleasure
Video In Napoleon Hill's voice.
Here is link to a download of the book "Think and Grow Rich".   (Or here is another link that looks more like a book)
I've added some rare vintage videos that are a must.
Napolean Hill & The Law of Success – from the website The Real Secret http://www.therealsecretofsuccess.com/napoleon-hill/
Think and Grow Rich Workbook based on the original book designed to educate and inspire you as you take action – https://www.scribd.com/doc/49755409/Think-and-Grow-Rich-Workbook
Keys to Success Audio – 3 + hours of more to listen to.
Keys to Success video  that includes the 17 keys to personal achievement
Napoleon Hill's 10 Rules for Success
More resources…
"A Lifetime of Riches" – biography of Napoleon Hill written by Kirk Landers
Now you have so many resources here to help you succeed. There is absolutely no excuse not to access one or more of these sources immediately. Get started learning today on how to succeed by listening to what Napoleon Hill has to say.
Did this help you? If so, it would be great if you shared it with your teammates, commented below and shared on Facebook.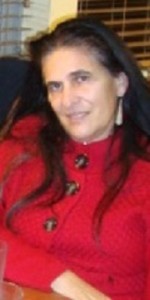 Live the Good Life with Sara – Helping You Succeed
Skype: Sara.Metzger
Email: sarametzger@comcast.net
Facebook Fan Page: https://www.facebook.com/sara26.metzger?fref=ts
P.S. If you want to learn more about Napoleon Hill and his philosophies of success, check out some of Bob Proctor's courses as he is one of Hill's greatest fans and followers.  Click here and check them out.