The Truth about Internet Marketing is that it has its negative and positive attributes.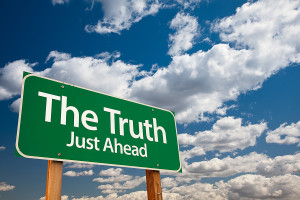 You may remember a post I did a while back about the Truth about Internet Marketing. It was about the realizations and truth I experienced in the beginning of My Journey. Many of the things on that list were almost "negative" in nature. Read here to see what I wrote 
Well today, I want to share the "positive"  list regarding the Truth about Internet Marketing (IM) and starting an online business.
Potential for Success is Infinite –  Just one good idea can change your life and enable you to fulfill you goals. This is an opportunity to be involved in a global business that is not restricted by geographical boundaries. You can build a business part-time or full-time that provides unlimited income potential and growth.
Personal fulfillment – the process one has to take in IM naturally takes them through a personal development  experience.  IM has turned out to be the road map I am using to experience a new adventure where I live life more fully.  It has accelerated changes for the better in all aspects of my life . The frustrations and  ever-lasting learning curves have actually made me a stronger person.
Attainment of Financial Security – IM can help you develop a money-making mindset to acquire or supplement your existing income through alternative income streams that will free you from your 9-to-5 job, set you on the path to financial security and give you the freedom of choice to live your ideal lifestyle.
Independence and Flexibility – IM gives you a choice to work when and where you want. You are not restricted to having to go somewhere every day to work. You can work from home or from anywhere there is an internet connection in the morning, afternoon, or night. You are in control.
Have More Spare Time – Because IM provides you independence and flexibility, you have more spare time to do what you want to do when you want to do it. Although initially you'll work longer hours for less pay and can take some time if you do it right, you could start to master your schedule. The ultimate freedom that being an entrepreneur provides is awesome.
Opportunity to Tell MY Story – Whenever I tell someone I run my own business, they always want to know what I do, how I do it and how it's going. I'm able to provide a tale or two, and the best part is that I get to determine the story's chapters. (When working for a corporation, people most likely have less input.)
Be MY Own Boss –  being your own boss and not having to listen to and follow someone else's dream is truly rewarding .  You can set your own hours and  control and guide how the business is run. You can do it your way!
Develop Self-Pride and Increase Personal Self Esteem- When you build something that is successful, it's a great feeling. First you have a vision. Then you execute it. And finally you can reap the benefits of saying "I did this."  Owning your own company gives you a sense of pride because you created something of your own.
Do Good Things and Help Others – Many entrepreneurs give back to the community  in the form of the products and services they offer.  Since you control where your company profits go you can choose to  give your financial gains to whomever you want. You can sponsor a charity, a non-profit or just personally give back to the community.
Meet and Network with People from all over the World – There are so many opportunities to meet and network with people from all over the world.  When you work for someone else, you rarely get to choose whom you work with. If you don't like your co-workers, it's just too bad for you. When you own your own business, however, you have a choice of who to work with. You have the choice to surround yourself with positive people who give you the confidence and optimism you need to keep moving forward.
Become an Expert, Mentor, Coach, Master – these experiences can be  some of the best in your  life.  Learning from the masters and getting to help those less experienced than you gives a great sense of satisfaction.  You will become an expert if  you stick with it. Becoming really good at something gives you a sort of soapbox, so use it. You'll have the chance to be interviewed for your expertise, write about it and get to spread your message.
Brand Myself and Attaining Recognition– being known for something is a great feeling.  People may start referring to you as the marketing guy, or the retail expert or the software guru.  Whatever it is you're recognized as, it's fun to build that brand and earn that recognition.
Create Jobs for Others –  this is particularly important now-a-days. With your own online business you have the opportunity to solve a problem that others have by creating opportunities for people to have jobs that they love.  Knowing you are responsible for the success of your employees and that your ideas could provide them the opportunity to earn a living, provide for their family and fulfill their own dreams is truly satisfiying.
Tax Reasons – entrepreneurs (including freelancers ) have the opportunity to take advantage of some nice tax perks. Many can write off expenses like travel, food, phone bills, portions of car payments, and the list goes on. Also, certain startups qualify for government incentives. Make sure to ask your accountant about what tax benefits you may be eligible for.
Change the World – Everyone jokes that every entrepreneur says they're going to change the world. Although it may be difficult to imagine how a cell phone accessory kiosk in the mall is going to change the world, there are those who do succeed.  Here are just  a few.  Elon Musk, Bill Gates, Steve Jobs, Mark Zuckerberg. They all really have changed the world in some small (or major) way.
Read these articles for more on the positive attributes and benefits of IM:
If this helped you and you got value, feel free to share with your teammates, on Facebook, and comment below.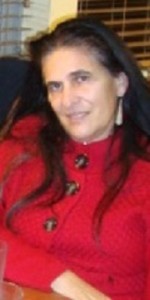 Sara Metzger's Start an Online Business Blog
Skype: Sara.Metzger
Email: sarametzger@comcast.net
Facebook Fan Page: https://www.facebook.com/sara26.metzger?fref=ts
P.S. If  your would like to get access to the system that helped me start my online business, click here and get started today!
P.S.S. If  you want to know the truth about internet marketing before you get started,  click here for my FREE Report "The Truth about Internet Marketing and Starting an Online Business", and  you will get immediate access.