The  Oldest Personal Development Book Ever Written
I was surfing Facebook the other day and came across a video a friend  of mine, Samii Nuku made. It really got my attention when I realized what he was saying.  His video had to do with what You put out is what You get back and how important it is to be careful about what you put out. He talked about how important it is to project out what you want to get back in your life regardless of what You are going through.
Over time, Samii became  more conscious about what he was putting out there in the world, on Facebook and in his messages, and slowly but surely he started receiving videos, posts, motivations that resonated with the messages he was sending out to the world. He said, "If you are not receiving things that you want, it could be because you are not putting out those things. What you put out there is what you attract.".
"Put out what you want, irrespective of what you are going through." Everyone is going through something, a personal tragedy, loss of a loved one, a broken heart, financial difficulties. We are all going through something.  Life is a constant up and down affair, one day is good another now so good. But know that what you choose to put out there is what you will get back. The vibartory state you are in is what you will get back.
What you put out there is what you will get back…just one of many lessons
And then Samii said something that totally got me. He referred to the various religions and their foundational materials — and how they all talk about "What you put out there is what you will get back" and how The Bible (and for me it is Torah) is  the oldest personal development story based book ever written.
And I knew he was right.  It IS the oldest personal development story based book ever written. When people are struggling with their issues, their challenges, their hopes and dreams, they often turn to the scriptures to find the answer, to find peace and to overcome and deal with whatever they are going through.
That is because This amazing Book has amazing stories, guidance, values, principles, morals and standards to live by. The Book has stories You can learn from and build upon for your own circumstances in life. It contains every possible situation a person could experience and has a resolution to each of these circumstances. This Book should definitely not be taken lightly. IT has all the answers.
Many of the personal development mentors  out there like Bob Proctor, Tony Robbins,  Jim Rohn, and many more are totally in line with lessons from the Holy Books.  They refer to them or their concepts continuously in their teachings…the Universal and Spiritual Laws of the Cosmos.  There are many Universal and Spiritual Laws that people write about. Here are links to some of them. Read them, learn from them, apply them to your own life. It's not just about what you put out there, it's how you live your life.
More Resources
And there are tons of personal development books out there. Here are just a few as well as links to articles that provide you with many more:
"Think and Grow Rich" by Napoleon Hill, my all time favorite
"The Success Principles" by Jack Canfield
"The Power of Positive Thinking" by Dr. Norman Vincent Peale
"How to Win Friends and Influence People" by Dale Carnegie
http://www.robinsharma.com/blog/05/the-10-best-personal-development-books/
But in the end all of these laws, all of these books, all of these lessons can be traced back to the oldest Personal Development Book ever written.
Did this help you? If so, it would be great if you shared it with your teammates, commented below and/or shared on Facebook.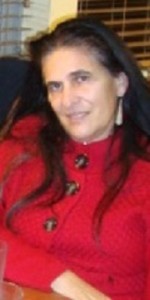 Live the Good Life with Sara – Helping You Succeed!
Skype: Sara.Metzger
Email: sarametzger@comcast.net
Facebook Fan Page: https://www.facebook.com/sara26.metzger?fref=ts