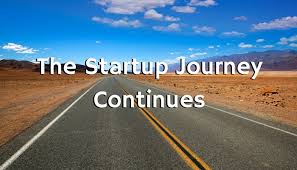 The Start up Journey Continues
The focus during the  next five weeks was to develop my skills in the solo ad traffic technique. Initially, this involved watching the solo ad video in Traffic Master's Academy and participating in live webinars.
I watched the solo ad video three times. I participated in over at least 3 webinars each week for 3 months. They provide  clarification on the issues surrounding solo ads including the need to make contact with solo ad providers and also give me the opportunity to ask questions
There was  definitely a learning curve related to this solo ad technique. I got tons of information on potential solo ad providers, where to find them, what to ask them, how to assess their experience and eventually identified one to work with.  He ran the ads right before Christmas and the final stats  included a 23% opt in rate, not bad. I didn't realize how much more there to learn about solo ads
During the same time I was learning more about solo ads, I realized that my funds were limited. I wasn't sure if I could fund solo ads consistently in the short  term. That is when I learned more about blogs. They were potentially less expensive than solo ads, although as I soon discovered there were hidden costs related to blogs as well. In fact, it turned out there were many other hidden costs I was not aware of.
My own website/blog – you're actually on it NOW!
One of the people I met on Facebook approached me about having a blog/website and soon after I met him  he set one up for me.
Associated with the blog was the need to get software that supported the blog (I got WordPress because everyone that talked about blogs recommended WordPress.  Also associated with the blog was the need to get a website domain and a provider (host) to support it. I went through Go Daddy for the domain and Bluehost for the website support.
I found out that I had  to purchase some additional items (oh those hidden costs again) One of the recommendations was AWeber, the software that would help me create my own list. I had been hesitating to get it because I was still struggling with the idea of creating my own list. Creating my own list would be indirect marketing, which would require me to develop my own infrastructure, funnels, capture pages, and so many things that I didn't have a clue about.
My Own List
The direct method was pretty much set up. The infrastructure, products, funnels, and follow-up would be taken care of by MOBE.  But everyone strongly recommended  I create my own list. This was a dilemma for me.  I wasn't sure  I  was ready to venture with my own list. And I knew there would be another learning curve to look forward to and undoubtedly more things to learn about along the way.  
The second major recommendation was Lead Pages, a software that would help me create lead pages (aka capture pages, squeeze pages). The third recommendations was a third party tracker since the MOBE system tracker – PAP-  and the providers' tracking systems weren't enough to capture the entire statistical picture.
So much to think about, so much to learn, so much to decide. Read more to discover my Realizations and my ah ha moments about this journey in the next post.
If this helped you and you got value, feel free to share with your teammates, on Facebook, and comment below.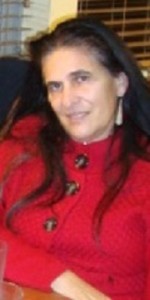 Sara Metzger's Start an Online Business Blog
Skype: Sara.Metzger
Email: sarametzger@comcast.net
Facebook Fan Page: https://www.facebook.com/sara26.metzger?fref=ts
P.S. If you are interested in internet marketing, making money on line, starting an online business, this is the Course you Should Get – Click here and Get Started Now!
P.S.S. Download the FREE PDF Report I wrote on "The Truth about Internet Marketing… " and see what it takes to succeed.