Traffic Master's Academy …a great MOBE training that provides valuable information on traffic strategies one can use to promote their business & products.
Click here and check out  Traffic Master's Academy training Now!
After completing the 21 steps in the MTTB program, I was advised to begin Traffic Master's Academy training. So that's what I did. I started with the training on Traffic Fundamentals where I was introduced to the various traffic techniques. The basic message from that presentation was that I needed to set up a traffic source and track. I didn't realize at that point what all of that actually meant. Eventually I understood.  I attended the Traffic Fundamentals webinar and listened to what the coach had to say. I watched Traffic Fundamentals twice and went to the webinar twice.
At the same time I also joined Facebook because of the various private groups I could access through MOBE, groups where I could meet people that were going through or had gone through the training I was involved in that I could run ideas by and get support.  Since I was new to Facebook it took a bit of time to figure it out. I'm sure there are still lots of things about Facebook I need to learn. Just getting access to the private groups took a while because it required submitting a support tickets to MOBE.
Facebook, PPC, Banner, Direct Mail and Warm Traffic
After Traffic Fundamentals, I went through the Facebook PPC training, the Banner training, the Direct Mail training and the Warm Traffic training in the first week. I also participated in the webinars for Direct Mail and Warm Traffic, So much information, but I was on a mission to find the traffic method I was going to focus on.
During the second and third  weeks I went to the Blogging training in Traffic Master's Academy as well as the Solo Ad training and followed up with the webinars on both.  At the same time, I did some more research into the Direct Mail technique. This involved going back to the training (again), attending the webinar (again) and following up on the recommendations from those two presentations.  I looked at several of the recommended websites and searched different lists that I might be interested in.  I focused on "entrepreneurs", "online home businesses", "working at home", "small businesses", "business opportunity seekers from home". Finally, I honed in on the last one. Then I contacted the provider and started the discussion.  Turns out i needed to buy at least 5,000 names.
More Challenges
i also needed to create a postcard for the Direct Mailing. It looked like a lot of work.  I did lots of research. After much trial and error, I still hadn't developed  a postcard. It realized the Direct Mailing technique was going to cost me a lot of money. I needed to purchase the list, develop the ad, and mail the postcard  The cost was going to easily be at least $2,000. (depending on how many people i sent the postcard to). I was hesitant to spend that much money with so little knowledge and no guidance.  So Direct Mail was put on the back burner. I started to more seriously look at solo ads.  Read the next post to find out more about solo ads.
Click here and check out  Traffic Master's Academy training Now!
If this helped you and you got value, feel free to share with your teammates, on Facebook, and comment below.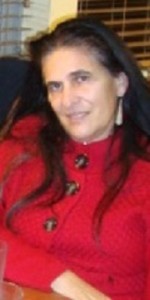 Sara Metzger's Start an Online Business Blog
Skype: Sara.Metzger
Email: sarametzger@comcast.net
Facebook Fan Page: https://www.facebook.com/sara26.metzger?fref=ts
P.S. If you are interested in internet marketing, making money on line, starting an online business, Click here and Get Started Now!