Testimonials for Sara Metzger
David (2/2018)
Sara virtually took me by the hand and led me all the way from newbies newbie, to newbie, to someone who can build his own "profittable" website. I am eternally grateful to you Sara.  It was quite a journey as I had no experience and in one short month with your excellent delivery style and patience I was able to overcome the massive fear I had of doing this and build my website, it would only have been a dream on a shelf if it wasn't for you. Thank you – David.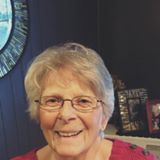 Susan Burgess (1/2017)
I was a rather new internet marketer when I decided to add blogging to my marketing strategy. I immediately looked to Sara Metzger for help. I had been following her blog for some time and was impressed with her page design and the valuable content of her posts. I felt she was an excellent choice as she not only teaches the craft but applies it in her own business, as well.
I was pleased when Sara agreed to take me on. She helped by guiding me through the necessary technical steps to design the blog page and connect it with a host program. She also shared tips on maximizing a blog to include incorporating visuals, being consistent with posting, and adding the link to your blogsite on any posts published on other sites.
Throughout the process, Sara was supportive, competent, encouraging, and exceedingly patient. As we worked together, Sara also became a trusted colleague, mentor, and friend.
I would heartedly recommend Sara Metzger to anyone seeking an excellent coach.
+++++++++++++++++++++++++++++++++++++++++++++++++++++++++++++++++++++++++++
Lynette Stubblefield (January 2016)
++++++++++++++++++++++++++++++++++++++++++++++++++++++++++++++++++++++++++++
  Edwin Santiago (April 2016)
+++++++++++++++++++++++++++++++++++++++++++++++++++++++++++++++++++++++++++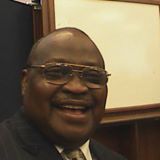 Love Ladele  (April 2016)
"I am pleased to write these few words of thanks and appreciation to Sara Metzger.  As a high-profile Information Technology Specialist for more than twenty years before retiring from the Federal Service, I somehow got into Internet Marketing, which is a whole new ball game for a former developer and analyst like myself.  Today I am convinced that you just can't know it all and the couple of Skype sessions I had with Sara actually proved that point.  She patiently led and walked me through improving my web site's functionalities and how the marketing software packages I paid for should be used in an efficient and professional manner.  The myth is gone for me now and I thank you again Sara.  Please continue to make the difference in the life of so many worthy clients that may need your service and be sure that I will not hesitate to recommend you to others as well."
+++++++++++++++++++++++++++++++++++++++++++++++++++++++++++++++++++++++++++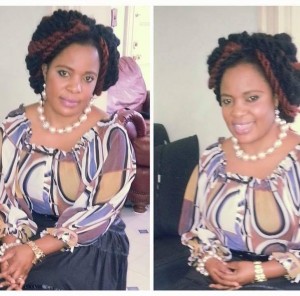 Olivia Nkwarulo (December 2015)
Sara Metzger is a Great Coach! (January (2016)
She could coach you, guide you from the scratch. For instance, she could teach you how to create website/blogs, how to post things, step by step. She is very very patient. I mean I did not know nothing about online marketing . Well no I have my website intact, not perfect but good enough for newbie. I have made 2 sales so far and I highly recommend for the newbies out there if you are struggling,  please see Sara and follow her steps. You will be surprised with the results.
Once again Sara Thank you so much.
+++++++++++++++++++++++++++++++++++++++++++++++++++++++++++++++++++++++++++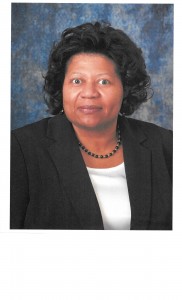 Peggy Lee (January 2016)
For several years, my sister and I searched the internet and newspapers to find a profitable and sustainable home-based business. October 2, 2015, I stumbled upon an online business opportunity by Matt Lloyd called MOBE (My Online Business Education).  I watched a short video and decided to apply for My Top Tier Business or MTTB 21-Step Training and Business System.
A week later, I received an invitation from Sara Metzger to join her MOBE and Internet Marketing Newbies Group on Facebook.  Normally, I ignore online requests from people I don't know.  Today, I am so happy that I accepted Sara's request.  It has been one of the best decisions I have ever made.
Sara is a remarkable person.  She literally took me under her wings and nurtured me.  Sara has helped me in so many ways.  I had a Facebook account, but rarely accessed it.  Sara taught me how to create my Fan Page and website/blog.  She provided helpful tutorials and tips and spent many hours on Skype answering my questions, motivating, and encouraging me.
Sara is an outstanding teacher and leader. She is friendly, caring, enjoys working with and sharing her knowledge and experiences with others. She has a great deal of patience. I have truly found a friend for life.
+++++++++++++++++++++++++++++++++++++++++++++++++++++++++++++++++++++++++++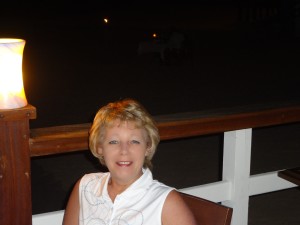 Testimonial — 2015 — My name is Andrea Hamilton Dickson and I am a German. I moved to the United States with my Husband in 2009 when his Company transferred him. At first my plan was to stay at home and take care of my husband and my two dogs Mimi & Cookie but I was bored. I began looking for an income producing position that allowed me the freedom to travel between the US and Germany without interruption. See, my son his wife and my grandson live in Germany but my daughter and my other grand kids lives in the U.S. and that is the real reason I wanted the flexibility to travel. That's when I found Mobe, I read the ad and heard the testimonials, began the 21 Steps and thought it would be a good fit for me.
Mobe was my opportunity to get into the Marketing business with very little experience. I took the plunge and began the Training Program on November 12, 2015. As a beginner the training was not as easy as I thought it would be. I soon got overwhelmed with the concepts of online ads, using funnels and campaigns. I did not have a clue what I was doing. I just completed the lessons and took notes. My trainer although knowledgeable did not have the time or patience to listen to my German English explanation and did not understand me at times. Then I met Sara Metzger. On that day I was down and ready to hang-it-up. I was lost in the weeds of training and could not find my way.
Sara was god sent; she listened to my rant and then suggested a way ahead. She has been my Mentor since, when I get stuck or frustrated because I cannot get the funnel system to work she gives me clues to get me back on track. She takes the time and explains it to me in terms I understand. Suggest the action I need to get through the log jams. Sara always has practical solutions to any issue I might have. She is a skilled Marketer, thoughtful, sensible and a pleasure to work with. I know some time when she sees my phone number on the caller ID she says, Oh No Andrea again but she always pick-up and knows just how and when to encourage me and when to push me, though never too much. I don't know what I would do without Sara; I would give her the HIGHEST RECOMMENDATION as a MENTOR.
Thank you very much Sara.
+++++++++++++++++++++++++++++++++++++++++++++++++++++++++++++++++++++++++++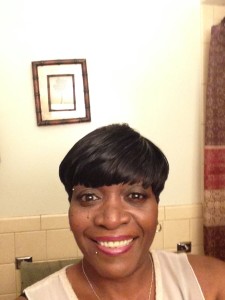 Alesia Highwater (2015)
Sara Metzger Is Leadership. She has helped me with so many things I don't know where to start. How about the beginning. Sara was one of the first person who reached out to me when I first started my business, I was a newbie fresh on the internet. I knew nothing. she helped me set up my blog. We had several Skype sessions about the business and what I should do. She is quite a leader and a wonderful mentor and she also has a successful face book group so if you are looking for leadership and a great mentor Sara is the person to talk to and take it from me you will not be sorry because she is excellent and very good at what she does.
+++++++++++++++++++++++++++++++++++++++++++++++++++++++++++++++++++++++++++
Michael Allen (2015)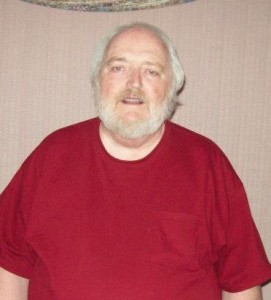 I was an Internet Sales Manager for two high line automobile dealers for 16 years. After retiring I worked part time for The Augusta Farmer's Market. After leaving there, I felt led to do something that would help the young, middle age and especially Baby Boomers how to develop maybe a new career or just make some extra income. I searched on the Internet for several months before I stumbled onto MOBE.
MOBE was exactly what I was looking for and I am glad that I made that decision.
 After completing the 21 Steps, there were still so many programs that bombarded me! My problems were: how do I get traffic? how do I set up lead pages? and how do I start my own funnel? I am sorry to say that my coach was no big help. However, the members of MOBE were so willing to help and I found a great MENTOR in Sara Metzger. She spent a lot of her own time helping me and at no charge. She is good at what she does, she can be a big help to you. And she loves helping anyone.
Thank You Sara Metzger,
 Michael Allen
+++++++++++++++++++++++++++++++++++++++++++++++++++++++++++++++++++++++++++