Top 10 Realizations about Starting a Business
My Realizations About what it meant to start a  Business were experienced during the Next Five Weeks of My Journey –after I had gone through some basic training, a lot of thinking and analyzing, researching, reading, and talking to lots of people that I experienced my Realizations about Starting a Business.  It wasn't just one realization, but rather a lot of ah ha moments, when the light bulb turned on  in my brain and I was really starting to "get it".  I know that I experienced other realizations during this time and that I will  definitely experience more in the future as I travel the Journey, but here are my first five realizations.. the beginning of my list.
1.    Total Frustration
Know up front that you WILL have  frustrating days, You will also feel down.  You will think you won't make it. And you will want to give up when nothing seems to work. One particularly horrible day I woke up feeling irritated right from the beginning of the day. I went to my list of the 5 things I committed to do every day. First, I listened to JT DeBoldt.  At the same time, I went to Facebook  and tried to figure out my LinkedIn contact. Neither of these were on my list of 5 things to do.  Obviously I wasn't focusing on anything and became frustrated about anything and everything that was going wrong:
I couldn't log  into my blog. What the …. so I sent the person who had set it up for me  3 messages and no response. Didn't he know I had things I needed to do on my blog?
I hadn't received an answer to my question about stat differences between the business' tracking system and my solo ad provider. Didn't they know I needed to have that information immediately?
I also felt as if I  was being pressured to purchase additional products I didn't want to purchase. It seemed that whenever I purchased something, there was a huge learning curve attached to it. So why would I get something else to look at, whether it was free or not.
I knew deep inside that I just needed to focus on a couple of things. I  needed to simplify my to-do list. So that's what I did and guess what? Focusing and Simplifying helped a lot. It got me over the bad hump. I stopped being frustrated because I focused on getting something on my priority list completed.
2.    High $ earners
High $ earners in the program have been in the business for many years. They are way ahead of anyone that starts off as an internet marketer from scratch.  This is hugely important to remember because it puts things into perspective.The reality is that it is very difficult for a brand new person to make the $ that the high earners do because they either don't have the fan following, the skills, the relationships that will lead to sales, or prior internet marketing and/or affiliate experience.
This realization made me feel better about my progress and so  i began focusing on my accomplishments. instead of getting depressed about not making the money immediately I worked on the areas that high earners had already achieved…developing my skills, increasing my knowledge base, and on building relationships.  ,
3.   Time
Know that it will take a long time to learn this business. It's like learning a new language.  It's like all the layers on an onion. You peel one layer and there's another layer and then another layer.  I realized that there's no possible way to know everything all at once.  I might think that I've "got" something, but then it occurs to me that there is always more to learn about every aspect of the business.  The more motivated I am the more I will learn. I know it's going to take time. The list of what needs to be learned is massive. I can't even begin listing everything that I've learned only in the last couple of months and I know this is just the beginning.  There are hundreds of layers to peel.
4.    Learning Curve
Learning curve on each aspect of what I learned was huge. The number of examples are too many list,  but it is worth describing just one example  to illustrate my point. Let's illustrate the process of setting up a blog.
First you have to make sure the domain name you want is available
Then you have to purchase a domain
Then you have to find a website hosting provider that which of course requires more research.  I finally went with BlueHost.
In order for the blog to work, I had to install a software called WordPress which enables content to be developed for the website.
There is a whole learning curve with WordPress including adding plugins, adopting a theme for the site, creating and maintaining posts and pages, adding media to the post and much more
There is also a learning curve on how to write posts that attract attention, including the headline, the body of the post, adding pictures and more.
Adding pictures required learning another process…locating pictures and inserting them into the posts.
I then learned about the need to capture people that are reading the blog, either with a software called AutoResponder or utilizing RSS feeds. This required learning more about both methods .
Then there is the entire arena of promoting a blog, where to promote, and who to promote to.
There's also a need to learn how to get your blog on the first page of Google so that more people will go to it.
That's as far as I got during these weeks of putting the blog together, but I know that as I gain more knowledge and acquire more skills, the list of things I will have to learn will grow even more.

5.     Lots of Questions
Ask lots of questions especially if you know nothing about internet marketing and starting a business online.  Many of the conversations, videos, and webinars in the program were presented at a very high level that was hard to understand. I was a total newbie and didn't know the internet marketing language, the concepts, the techniques  let alone the technical aspects of the business. So I asked a lot of questions and  used the MOBE Support system almost every day. I didn't quit until I understood. During the initial 21 day training, I asked my coach questions about everything because I knew nothing!  I took notes and independently researched areas I was unfamiliar wit. When I first starting going to the webinars, I had lists of questions. I followed up with emails, texts, and Skype communications.
Read the next post  for Realizations 6 – 10.
If this helped you and you got value, feel free to share with your teammates, on Facebook, and comment below.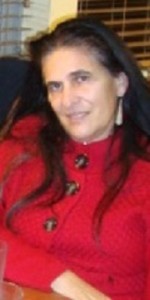 Sara Metzger's Start an Online Business Blog
Skype: Sara.Metzger
Email: sarametzger@comcast.net
Facebook Fan Page: https://www.facebook.com/sara26.metzger?fref=ts
P.S. If you are interested in internet marketing, making money on line, starting an online business, this is the Course you Should Get – Click here and Get Started Now!
P.S.S. Download the FREE PDF Report I wrote on "The Truth about Internet Marketing… " and see what it takes to succeed.