PERSONAL DEVELOPMENT AND YOU


Personal Development and You…
Working on yourself is a never-ending pursuit.  It  is perhaps the most challenging assignment of all in a person's life.  Understand that this business of personal development lasts a lifetime!  What you become in your life is far more important than what you get and yet the two very intertwined because often what you get is directly related to who you are. The following resources are provided to help you on your personal development/personal growth journey.
Click on the following links. They take you directly to these Personal Development Articles, Resources, Events, and products that will all help you succeed in anything you want.
BOB PROCTOR  RESOURCES  – "You were Born Rich" and More

Bob Proctor's Paradigm Shift Event  October 2017  –   Sign up here TODAY for the Livestream event. Don't miss out on this great opportunity to see Bob Proctor live from the comfort of your home. a 3-day event live from Los Angeles, CA. You will get access to a recording of this event in addition to the live event for at least one week so that you can watch over several times.

NAPOLEON HILL RESOURCES – "Think and Grow Rich" and More
"THINK AND GROW RICH" – Comprehensive Review of the Book/ Also includes audios of each chapter, the entire book and a pdf of the Book.
The Oldest Personal Development Book Ever Written  – What do you think it is?
Universal Truths
If this helped you and you got value, feel free to share with your teammates, on Facebook, and comment below.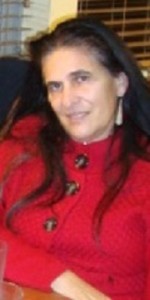 Live the Good Life with Sara –  Helping You Succeed!
Skype: Sara.Metzger
Email: sarametzger@comcast.net
Facebook Fan Page: livethegoodlifewithsara.com  –      https://www.facebook.com/sara26.metzger/