A Plan – is it really that important and do you need one?
I believe we all need one. Without a Plan it is difficult  if not impossible to progress and ultimately become  successful…in business and in life.
Planning is one of the most important project and time management techniques one can do.  A Plan is like a map that  shows how you have progressed towards your project goal and how far you are from your destination. Knowing where you are is essential for making good decisions on where to go or what to do next.
Planning is also crucial during each action step with your time, money, or other resource. With careful planning you can often anticipate if at some point you are likely to face a problem. It is much easier to adjust your plan to avoid or smoothen a coming crisis, rather than to deal with it when it comes unexpectedly.
You need a plan because:
self improvement needs direction
a plan forces accountability
knowing your direction keeps you from wasting away your life
Writing a good Plan (and it does need to be written down because there is too much to keep in your head) involves:
clarifying your goal
writing down a list of actions
analyzing and prioritizing your actions
organizing your list into a plan
monitoring the execution of the plan
reviewing and reevaluate  the plan regularly
Since I started this new Business Journey, I have been writing down my Plans every month and posting them in this blog. Each month I also write down my Plan achievements and post them on this blog.
The process has 1) made me so aware of what I have accomplished since I started (and it's been a lot),  2) made me focus on activities that will build my business; 3) made me accountable for what I say I'm going to do; 4) helped me to create my own future by delineating what it is that I have to get done. 
My Plans have been simple, not overwhelming with a lot of questions to answer, but rather simple, doable activities that I have determined need to get done in order to move along in the business.  Here are links to some of them:
Overtime, my Plans have become more simple, focusing on a fewer number of goals and creating activities to accomplish them.
There is a multitude of information about plans and planning out there.  Here are some links to articles written by other which you can review to get more ideas and delve deeper in the area of Planning. Just remember to develop and follow your Plan as you start and continue your business. 
http://www.askmen.com/entertainment/austin_400/480b_why-you-need-a-plan.html
Just as important as documenting my Plans is documenting my Accomplishments.  So I have been doing that in this blog as well.  It's amazing to see how much I have accomplished, but if I hadn't have written them down, I wouldn't  know. 
Check out these links on my Accomplishments:
Documenting, reviewing and evaluating my Accomplishments every month enables me to get to the next level of what I need to do to become successful, Each month gets better and better. Each month gets fine tuned on the basis of the previous months. I am sure that going through this process will take me there. 
Here a couple of article links that talk about why and how you should document your accomplishments.
If this helped you and you got value, feel free to share with your teammates, on Facebook, and comment below.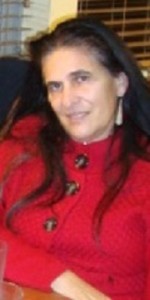 Sara Metzger's Start an Online Business Blog
Skype: Sara.Metzger
Email: sarametzger@comcast.net
Facebook Fan Page: https://www.facebook.com/sara26.metzger?fref=ts
P.S. If  you want access to a  great a business that includes a plan for your business, click here and start today.
P.S.S. Also,  read my FREE Report entitled, "The Truth about Internet Marketing…" and learn more about its obstacles, challenges, solutions and rewards.  See what it takes to succeed.