YOU can become a COACH…
You can become anything you want to become especially if you put together a PLAN to help you get it done. Sp today let's talk about the PLAN I put together on how to become a coach…
There are as many ways to become a Coach as there are people who become Coaches. Here is the way I became one…
In November 2014, I purchased my first internet marketing (IM) course, went through the program, or what I thought was going to be the program. Little did I know then that that first course was just the beginning. Read this to see what happened to in the following year.
Of course when I first started, I had no idea what an online business even was. Boy was I in for an unexpected adventure.
But over time I learned. I learned the IM language. I learned about marketing, traffic, how to do solo ads, Facebook (FB)advertising and I  also created a FB fan page,  a website/blog. Soon after, I also became an affiliate marketer.  Click here to see what I accomplished in my first year.
Started Helping Others
As I made my way in this Journey, I started helping other people with their questions and I quickly realizedt that  I was able to answer many of them. Soon I found that as part my relationship building activities, I began helping people more and more people with things they needed help with, things like creating their own blogs, how to become more successful with MINDSET SHIFTS  I provided for them to consider and hopefully adopt in order to become more successful. A I started becoming more familiar with products, there were those that I wanted to promote, so I  become an affiliate marketer. I purchased solo ads and Facebook advertising.  I created a FB Fan Page also called LivetheGoodLifewithSara and a private FB Group called Internet MArketing with Sara.  to mention a few things. As a result, all of the things that I myself had learned and trained on and implemented, I began to teach others.
I realized how important the "right" coaching was and how much it was needed. So that was the setting.
This is how it happened.  This is How I became a Coach and How You can become a Coach if that is what you want.
On 12/1/15,  I put together an ACTION PLAN to get me to my Goal. Coincidentally, the first step in the Action Plan was to state my Goal. Hey if Benjamin Franklin created a Plan for his life, who was I to think I could succeed without one?  Personal accountability was one of Benjamin Franklin's key concepts to succeeding and consequently, his Plan was definitely a part of it.
My Action Plan
Well on to the Plan I created.  My ACTION PLAN to becoming a Coach consisted of the following activities. (Note: each activity included a target date of completion and the actual competed date).
clarify your goal – GOAL = Start charging for coaching effective 1/1/16

completed 12/2/15

write down a list of actions/activities with due dates: (by 12/3)

completed 12/8

Find articles on becoming a coach: (by 12/3)

completed 12/3 –

They are listed below for your reading pleasure under Other Sources!

Read articles on becoming a coach and incorporate applicable concepts into business: (by 12/17, then 12/26) completed 12/20

Figure out how much to charge and create fee schedule that is also included in the Script: (by 12/5)

completed 12/19 
Finalize a script about being a coach   a script that defines my specialty, the thing I do best, the thing that is made up of my work and life experience, that expresses my unique personality traits and what I am good at:(by 12/17, then 12/20) completed 12/22
Promote coaching service in the following ways:

Put Script on Website Work with Sara Page (by 12/21)

completed 12/22

Post Script on FB Fan Page and connect to Work with Sara Page on Website (free and paid ads (by 12/18, then 12/28)
Post on FB groups and Fan Page with reference to Blog post

completed 12/25

Talk to  clients about paying for services effective 1/1/16 (by 12/24)

partially completed 12/24

Email follow ups about coaching to lists (by 12/15, then 12/24) 1st completed 12/25; 2nd completed 12/27; third completed 12/31
analyze and prioritize  actions – see above

for completion dates

organize your list into a plan – see  above

see above for completion dates

monitor the execution of the plan ongoing
review and reevaluate  the plan regularly

ongoing
Other Sources
NOTE: the following listing of sources does not necessarily mean that I endorse any of the listed  products.  Rather this listing represents information I found out along the way as I was preparing to become a Coach
So that is how I did it. I put together an ACTION PLAN and completed the related activities.
Now I have a Work with Sara Page that promotes my coaching services.  Read what my friends and colleagues have to say in my Testimonials Page. Check it out and let's start working together so that You can begin to achieve your goals.
If this helped you and you got value, feel free to share with your teammates, on Facebook, and comment below.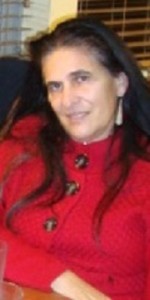 Sara Metzger…LivetheGoodLife…Helping You Succeed
Skype: Sara.Metzger
Email: sarametzger@comcast.net
Facebook Fan Page: https://www.facebook.com/sara26.metzger?fref=ts
P.S. If  you want to get started with Your Coaching sessions,  click here and get started today.
P.S.S. Also,  read my FREE Report about Internet Marketing  and see what it takes to succeed.