The Business Plan for July is to continue to TAKE ACTION  and MOVE Forward everyday!  
The focus will be improving MY  Blog and developing MY Brand
MY Business Blog :
Finish lead magnet Report on the "Truth about Internet Marketing and the 10 things you need to know before starting your own online business".
Create capture/opt in page for Report
Put on blog
Work on About ME Page
Learn canva (replacement for Google images)
Publish 3-5 posts per week
Learn more about SEO and ranking higher in Google
Learn more about Google Analytics and how to use it for my business
Post more in FB FanPage, LinkedIn and Google
Learn about branding and start implementing strategies
That's it for July for now.  This may not seem like an ambitious list, but just publishing that many posts of value per week is a lot of work.
+++++++++++++++++++++++++++++++++++++++++++++++++++++++++++++++++++++++++++
P.S.  According to Tim Berry, Founder and Chairman of Palo Alto Software and a recognized expert in business planning, "There's no value in sticking with a plan just for sticking with a plan. There is, on the contrary, huge value in a business planning process that keeps a plan alive, reviewing and refreshing regularly, and updating your plan as your market, environment, team, resources, and assumptions change. You and your business should be learning constantly, and what you learn changes your plan for the future."
Additional Resources
Go to http://articles.bplans.com/how-do-i-create-a-plan-and-stick-to-it/ for more information.
http://www.wikihow.com/Create-an-Effective-Action-Plan will give you the steps you need to take.
I will continue to document my daily accomplishments and report on them at the end of the month.
If this helped you and you got value, feel free to share with your teammates, on Facebook, and comment below.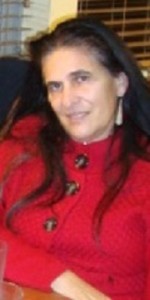 Sara Metzger's Start an Online Business Blog
Skype: Sara.Metzger
Email: sarametzger@comcast.net
Facebook Fan Page: https://www.facebook.com/sara26.metzger?fref=ts
P.S. If  your would like to get access to the system that helped me start my online business, click here and get started today!
P.S.S. Download the FREE PDF Report I wrote on "The Truth about Internet Marketing… " and see what it takes to succeed.