WHAT IS A PARADIGM? 
Paradigms are mental programs that have almost exclusive control over our habitual behavior … and almost all of our behavior is habitual.
Paradigms control
 the way you view yourself, the world and opportunity
how you approach change and challenges
your success and happiness in life.
Paradigms are who you are.
Paradigm Shifts are the only way to bridge the gap between how you're currently living and how you want to live. A Paradigm Shift is a fundamental change in approach or underlying assumptions. It is an important change that happens when the usual way of thinking about or doing something is replaced by a new and different way.
Bob Proctor
Bob Proctor went from down and out to earning well over a $1,000,000 inside of 5 years.  He was completely baffled by the truly dramatic changes that occurred in his life. So he set out on a quest to answer the burning questions – WHY and HOW? … Why did his life change? How could someone with no education and no business experience be creating such success?
He knew if he could answer these questions, he could share what he learned with others so they could do the same. He studied the mind, human potential and himself with some of the greatest minds the world has ever known. And low and behold, after 9 years, he found his answer.
Bob Proctor has been teaching people the various aspects of changing their paradigm for more than 40 years. Read more about Bob and his teachings here.
And now he is teaching the entire process at a seminar called Paradigm Shift in February, 2018 in Los Angeles, California.
You'll discover how to:
Identify your paradigms
Replace a paradigm that doesn't serve you well with a new one that frees you to create the life you really want
Transform your finances, health, and lifestyle
If you can't be there in person, a livestream of the entire event is available. Watch from the comfort of your home just as if you were there. Click here and register today.  Don't miss out on these three powerful days in February.
If this helped you and you got value, feel free to share with your teammates, on Facebook, and comment below.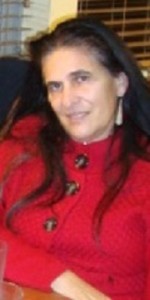 Sara Metzger Helping You Succeed
Skype: Sara.Metzger
Email: sarametzger@comcast.net
Facebook Fan Page: https://www.facebook.com/sara26.metzger?fref=ts
P.S. If you want to learn more about Bob Proctor and what he teaches, as well as his philosophies of success, Click here.