Accomplishments in July…all about Taking Action everyday and moving forward.
Documenting my Plan, writing down my completed activities, and evaluating my  Accomplishments monthly helps me to realize what I can do.  You can do it TOO!  Put a plan together and get it done!!
Although I did more than was actually documented here (because documentation takes time and is not always done for each and every action taken), the following outlines most of  my daily actions and accomplishments taken each day in July.
7/1/15 – 7/15/15
7/1:  Published June Accomplishments post; requested 1st check from E-Wallet.
7/2:  Published July Business Plan post; committed to completing Report, "The Truth about Internet Marketing"  to be used as a lead magnet for my website;  posted on FB page and Fan page about challenge of finishing the report; reached out to 3 people; finished Report and sent out to 7 people for feedback
7/3:  day off
7/4:  worked on lead page for Report and Aweber ( 3 hours)
7/5:  extended FB ad for IM Freedom in LA
7/6: resolved Aweber and attachment issue; scheduled broadcast email for Report; finalized Report; JT Deboldt and Ask Matt Lloyd
7/7:  Broadcast went out with Report to all lists
7/8:  Created lead box; Broadcast email about Thursday call; got business cards
7/9:  day off
7/10: day off
7/11: IM Truth lead box on website (antoher 2 hours)
7/12: worked on IM Truth (another 2 hours); updated HBS post; San Diego HBS post on Linkedin, Google, FB personal and FB; reached out to 47 people from San Diego and LA HBS promotion;
7/13: IM Report picture/lead magnet on website – Yeah!! (huge accomplishment); reached out to 22 people from San Diego and LA HBS promotion
7/14: promoted Matt's MLR Live Webinar; Get Motivated all day event
7/15:  watched MLR videos;  promoted Ray Edward's webinar; published Mindset post;  helped 3 people
7/16/16 – 7/31/16
7/16: Copywriting (Ray Edward) webinar
7/17-7/19:  eBay Conference
7/20: F/up emails for all lists
7/21: F/up emails for all lists; worked on Ebay listing (5 hours)
7/22: worked on eBay listing ( 5 hours); organize office for plates; FB connections
7/23: F/up emals for LA HBS; FB connections
7/24: helped 2 people
7/25: helped 1 person
7/26: eBay group
7/27: helped 2 people; watched eBay video; started FB ad for IMF SF; updated IM Freedom Workshop post
7/28:  promoted Supercharger event;
7/29:  "Work with Me" Page updated; learned Aweber "tags" process for emails; promoted HBS San Diego and IMF SF
7/30:  F/up emails for IMF SF and 3 others
7/31: Broadcast emails for IMF SF
The above actions collectively resulted in the below numbers achieved by activity – (indicated if totals are to date) :
To date -F/up emails (method of calculating emails changed this month – numbers will be updated with new format beginning in August accomplishments' previously numbers included both f/up and broadcast) – Make $ Online – 120 f/up and 19 broadcast, Financial Freedom –  36 and 12 broadcast, Start Business Blog – 27 (5 new) f/up and 14 broadcast , Buyers –  9 (6 new) f/up and 4 broadcast  
6 (from 8) posts in blog
21 (from 19) FB FP posts
16 (from 24) FB posts
4 (from 4) LinkedIn posts
FB advertising to promote IM Freedom Workshop in San Francisco = $28 (2015 reached + 12 likes of page + 11 engagements
to date – 135 (from 117) Fans on FB
to date – 578 (from 467) Friends on FB
to date – 113 Connections on LinkedIn
8 people reached out and developed relationships
participated in at least 1 weekly webinars/trainings (= 5)
finished 30-day physical activity challenge
created lead magnet FREE Report for website – "The Truth about Internet Marketing…"
My walk-away lessons
learned for this month were that consistency and taking action every day results in the completion of many activities that lead to finding and increasing the number of targeted leads, building relationships, and establishing  viable business.  Future months accomplishments will be tracked and compared to the previous month.
I also realize that I need to do even more.  I think I slacked off a little in July, thought did accomplish a lot.  Got disappointed by Affiliate company policies which made me less motivated. 
Putting a plan together and documenting the results is a great way to feel successful and accomplished. It accelerates your evolution and makes life that much more enjoyable.
Here are a few links to articles that explain the benefits of documenting your accomplishments and ways to document those accomplishments:
If this helped you and you got value, feel free to share with your teammates, on Facebook, and comment below.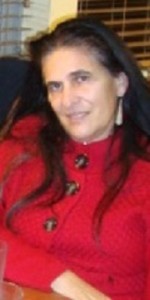 Sara Metzger's Start an Online Business Blog
Skype: Sara.Metzger
Email: sarametzger@comcast.net
Facebook Fan Page: https://www.facebook.com/sara26.metzger?fref=ts
P.S. If  your would like to get access to the system that helped me with my business and so much more, Click here now and get started Today! 
P.S.S.  If you want to see what it takes to succeed, read my FREE Report about Internet Marketing .